---
Collaboration
w/ Various
Artwork for QTBIPOC femme forward non-binary collectives focused on community-building, creating safer space, showcasing marginalised and under-represented artists in club culture.


Fem Festival III (London, 2020)
Misery: Deprecious (London, 2020)
B.L.O.O.M. (Manchester, 2020)
SIREN (London, 2017-2019)
Room 4 Resistance (Berlin, 2018)
Move Close (London, 2017)
inner u (London, 2016-2019)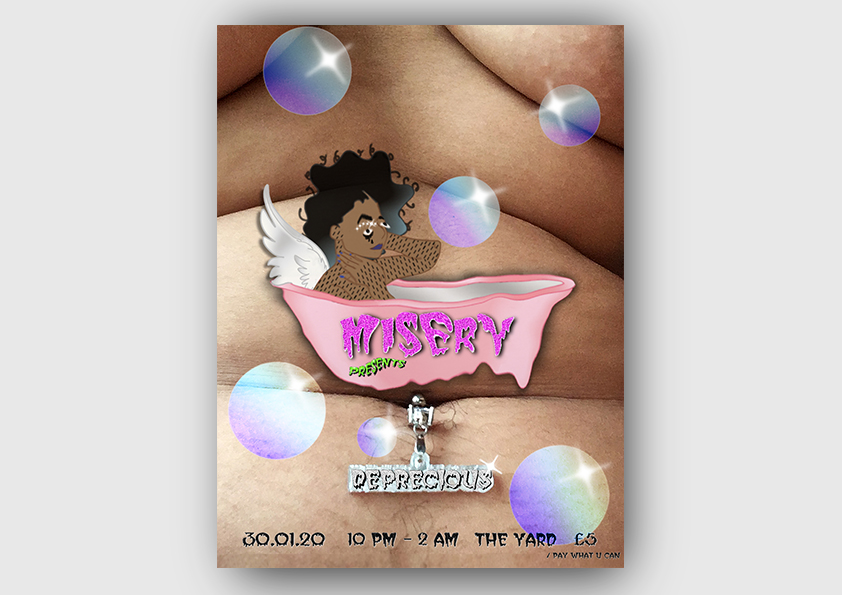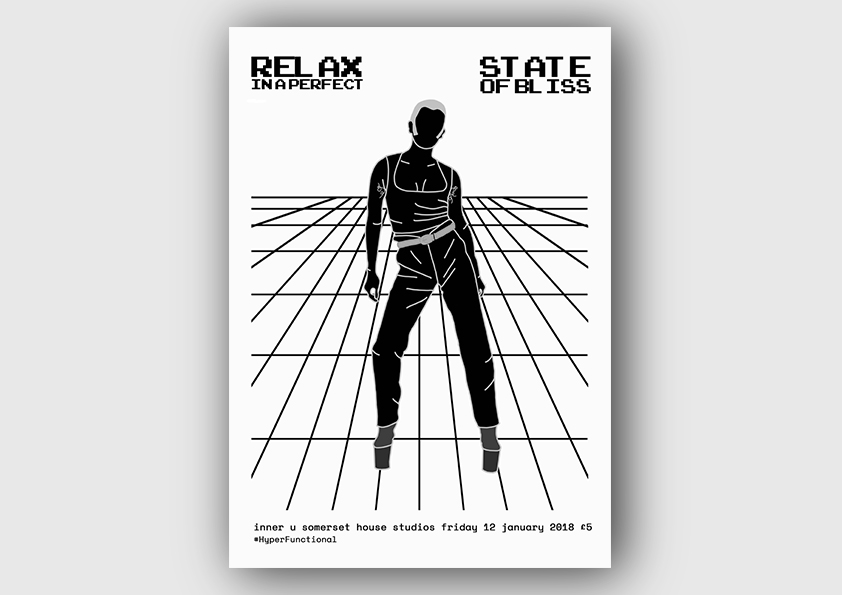 ---
A 3-episoide podcast series produced by Haus der Kulturen der Welt & curated by Transmission exploring the relation between rave and resistance.

Episode 1: Solidarity
Episode 2: Sustainability
Episode 3: *in-production
Berlin, 2020
---
re:lax
w/ re:ni (NTS)
Laksa (Timedance/Illian Tape)
Artwork for re:lax, forward-thinking sounds from around the bass spectrum from NTS artist re:ni and Timedance/Illian Tape producer Laksa.

London, 2019 - 2020
---
Beaming
w/ Mr. Assister (BEAM)
Artwork for night showcasing international and local DJs and producers warmly curated by Mr. Assister.

London, 2016 - 2019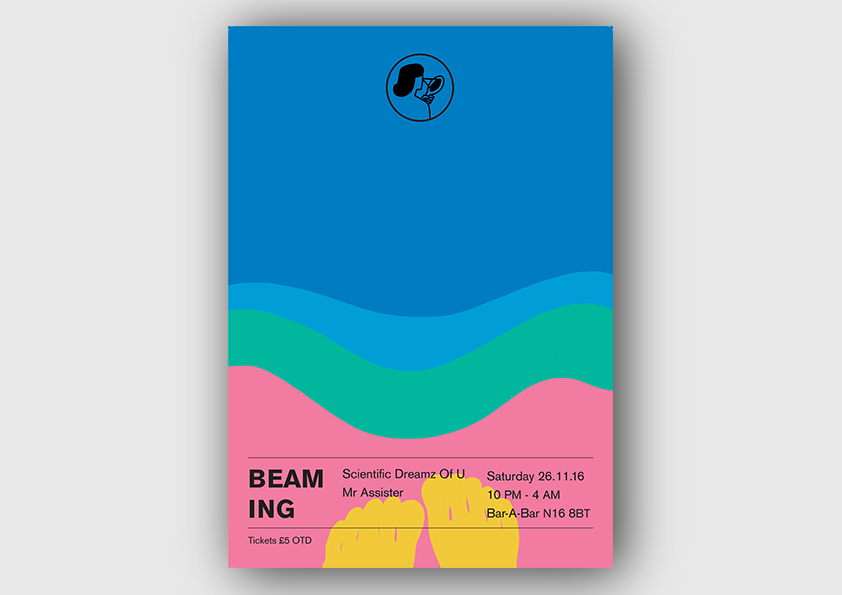 ---
The Art and Science Of Lifewear
w/ Uniqlo
NTS Radio
Commission for NTS Radio in association w/ Uniqlo to design limited edition merchandise and conduct a design workshop for their pop up at Somerset House during London Fashion Week.


London, 2019